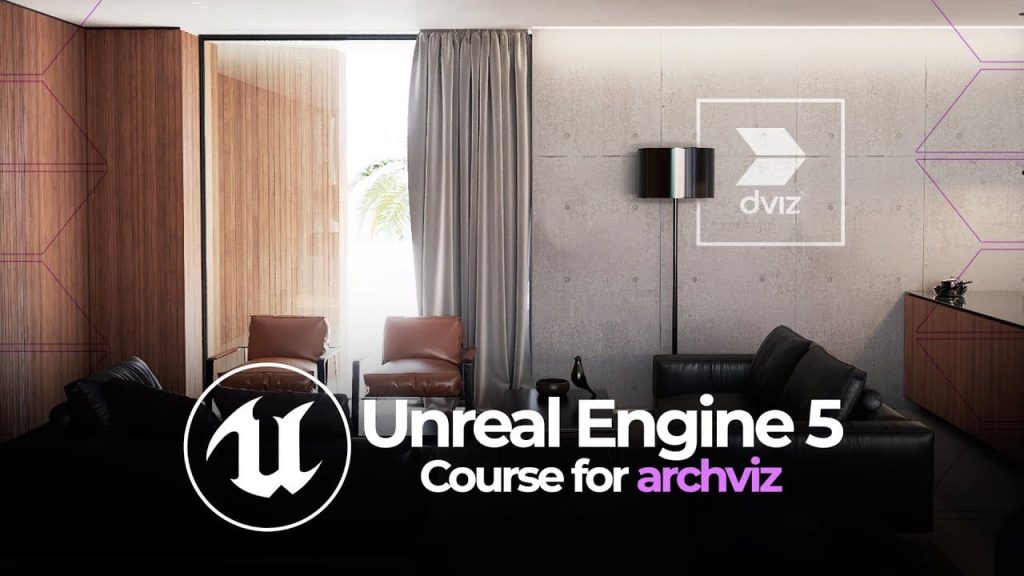 As an architect, engineer, 3D artist or archviz freelancer, you know that stunning visuals are key for bringing designs to life. But creating photorealistic renderings and animations can be time-consuming and expensive. That's where Unreal Engine 5 comes in.
This revolutionary real-time 3D creation tool allows you to develop jaw-dropping archviz projects with ease. And with the Unreal Engine 5 Course for Archviz, you'll go from beginner to expert level faster than ever before.
Why Choose the Unreal Engine 5 Course for Archviz?
This is not your run-of-the-mill online course. Developed by archviz expert Denis Gandra, it includes:
90+ recorded video lessons with 50+ hours of comprehensive training
Coverage for all skill levels – from fundamentals to advanced techniques
One year access to all course materials
Bonus resources like 3D assets, tree packs and more
Supportive private community to get help whenever you need it
By the end of the training, you'll have unmatched skills for bringing your archviz designs to the next level.
Key Topics Covered in the Course
The Unreal Engine 5 Course for Archviz leaves no stone unturned. You'll learn:
How to import and optimize 3D assets for use in UE5
Lighting, materials, blueprints, animations, sequencing, and more
Pro techniques for lighting scenes with Lumen and SunSky
Advanced rendering with ray tracing, path tracing and nanite
Tips for creating photorealistic materials like glass, wood, and vegetation
Strategies for optimizing projects, assets, and final renders
Steps for creating fully interactive archviz experiences
Options for exporting images, videos and packaging projects
And much, much more!
With each lesson building on the last, you'll gain the knowledge and skills to take on a wide range of archviz challenges with confidence.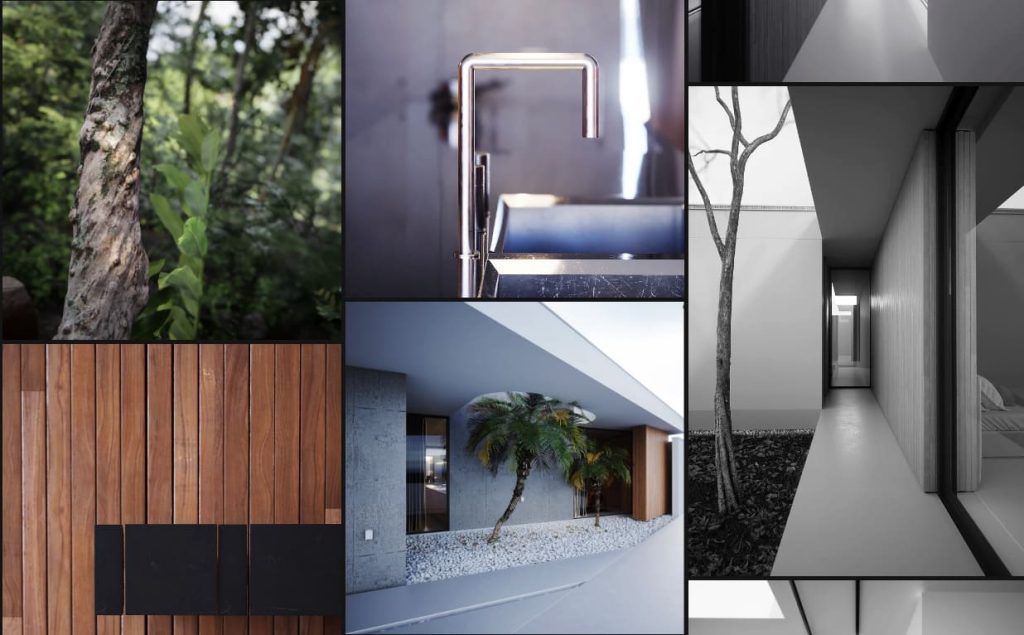 Who Can Benefit from This Unreal Engine 5 Training?
The Unreal Engine 5 Course for Archviz is perfect for:
Architects seeking to create interactive walkthroughs and stunning design visualizations
Engineers looking to showcase industrial designs and construction plans
3D artists and animators interested in expanding their skillset
Archviz freelancers who want to offer more services to clients
Anyone aiming to get ahead in the futuristic 3D & Metaverse marketplace
Whether you're just starting out with Unreal Engine or have some experience already, this course will advance your skills to the next level.
Access 50+ Hours of Training in English & Portuguese
The Unreal Engine 5 Course for Archviz is available completely online, giving you the flexibility to learn anywhere, anytime.
All 90+ video lessons are pre-recorded so you can go at your own pace. And you'll have one year access to review the materials as needed.
For added convenience, the training is presented in both English and Portuguese. This makes the course accessible to an international audience.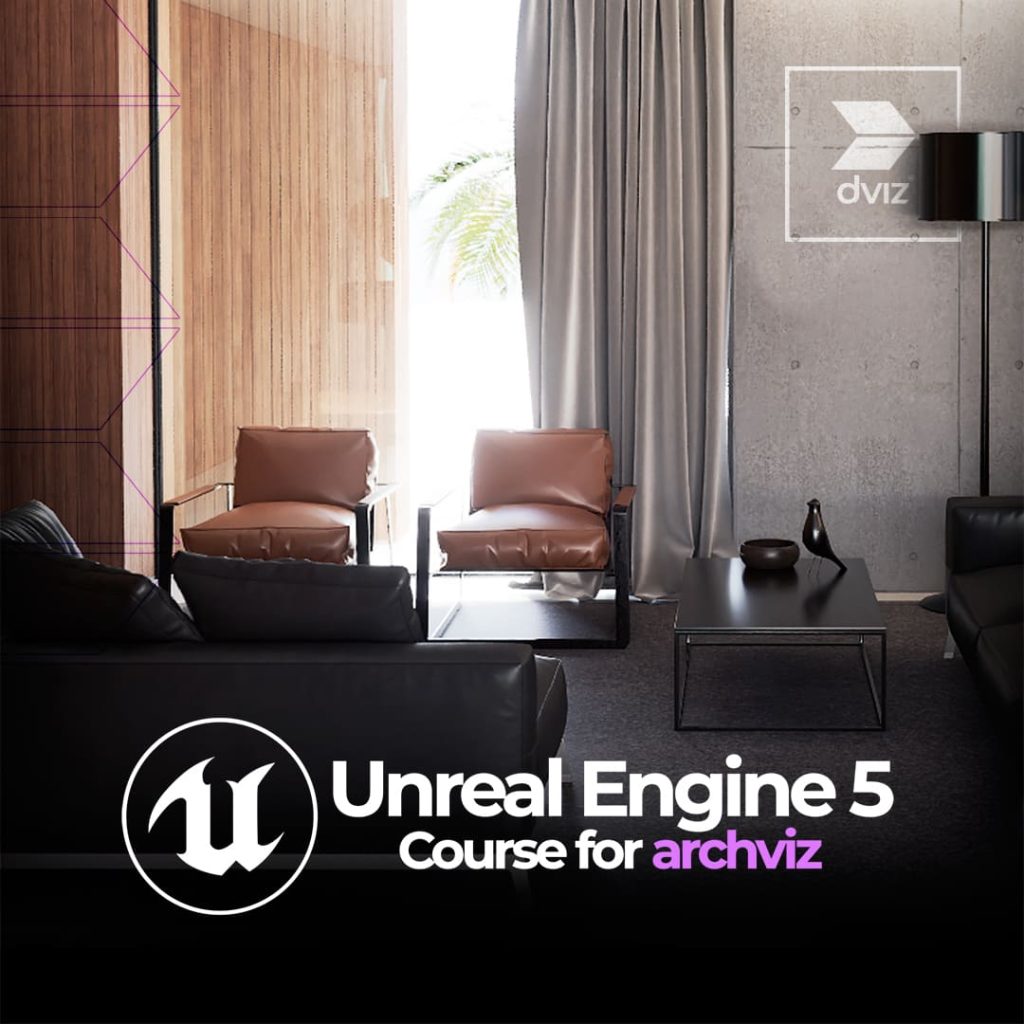 Join Now & Get Bonus Resources
Along with all the video content, you also get access to bonus resources when you join the course, including:
Exclusive tree packs and 3D DVIZ assets to use in your own projects
A realistic bonus scene to reverse engineer and learn from
An interactive BMW studio car blueprint project
Private community access for asking questions and networking
Everything you need to succeed with Unreal Engine 5 for archviz is included in one convenient course package.
Ready to take the leap? Join the Unreal Engine 5 Course for Archviz now and unlock your potential for creating extraordinary, photorealistic projects in no time. It's the fastest way to master real-time 3D and get ahead in this futuristic industry!